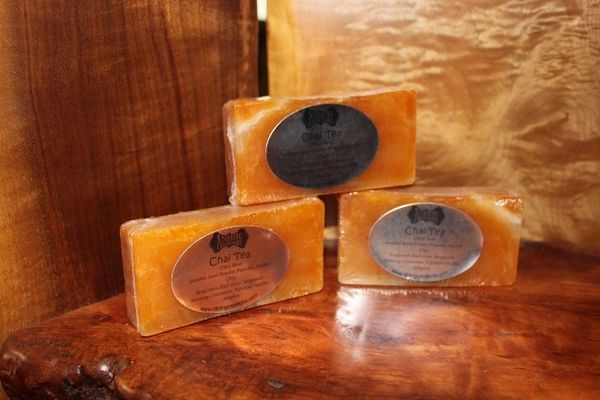 Chai Tea
Chai Tea   
Olive Base: The  base contains a full 20% of kosher grade A Extra Virgin Olive Oil.
Paprika Powder: Increase blood circulation
Annatto Seed: Vitamins C, B's, E, & antioxidants
Pomegranate Powder: Anti-inflammatory properties
Kaolin Clay: Skin softening & hydrating properties
Fragrance: Earl Gray, Bergamot, Nutmeg, Cinnamon, Tahitian Vanilla, Allspice
 If you would like to order 4 or more bars of soap. You will save on shipping costs if you call us.
1-518-532-9482
The soap bars are handmade and cut from a "loaf" by hand. So they vary in size and weight. The bar would weight a minimum of 5 ounces and measure 2 1/4 inches high, 1 inch thick and 4 inches long.