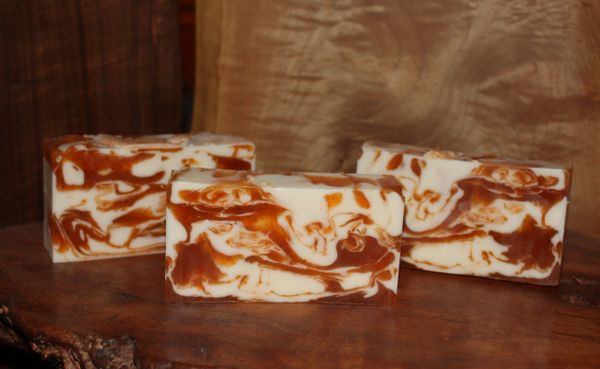 Citrus Blast
Citrus Blast
A touch of the tropics in the morning. A handmade soap that will remind you of blast of freshly squeezed orange and grapefruit. This handmade soap bar the will transport you away from your day to day routine. The following ingredients in this handmade soap bar also have beneficial functions which are noted next to the specific ingredient.
Shea Butter, Glycerin
Paprika Powder: Increase blood circulation
Kaolin Clay: Skin softening and hydrating properties
Essential Oil: Blood Orange, Grapefruit, Tangerine, Sweet Orange
The soap bars are handmade and cut from a "loaf" by hand. So they vary in size and weight. The bar would weight a minimum of 5 ounces and measure 2 1/4 inches high, 1 inch thick and 4 inches long.