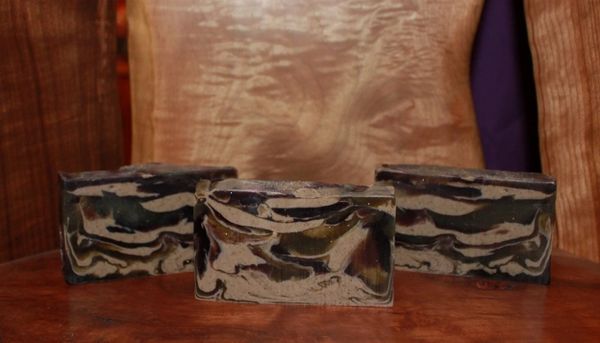 Lavender & Chocolate
Lavender & Chocolate
Lavender & Chocolate is a sensuously regal soap bar.  Two fragrances that when combined evokes a long hot bath surrounded by candles with soft music playing.  Something almost physical in the fragrance.  Treat yourself to this handmade soap bar, kick back and let the world go by. 
 If you would like to order 4 or more bars of soap. You will save on shipping costs if you call us.
1-518-532-9482
Goat Milk Butter, Glycerin
Coco Powder
Alkanet Root Powder: Relieve itchy skin
Annotta Seed Powder: Vitamins C, B's, E, and antioxidants
Kaolin Clay: Skin softening and hydrating properties
Lavender Essential Oil: A calming essential, that also happens to be a natural bug deterrent
The soap bars are handmade and cut from a "loaf" by hand. So they vary in size and weight. The bar would weigh a minimum of 5 ounces and measure 2 1/4 inches high, 1 inch thick and 4 inches long.