Lavender Mist: Soy Wax Melts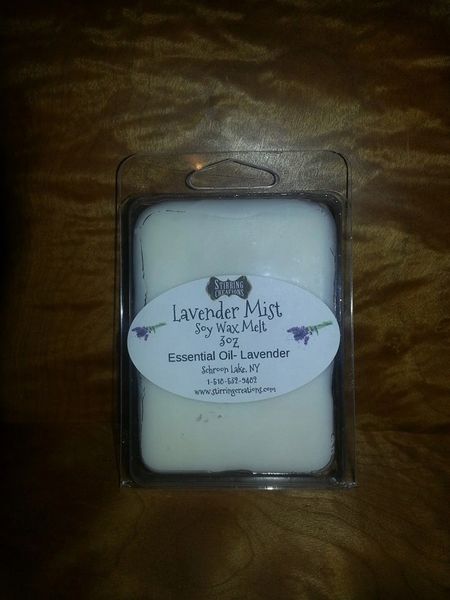 Lavender Mist: Soy Wax Melts
Lavender Mist 
Soy Wax
Essential Oil: Lavender
 Endless fields of classic lavender in bloom on a spring day. A floral and herbal bouquet.   
This truly exotic fragrance captivates the soul.  It's a perfect blend of garden of lavender.
Smell of fresh lavender will relax you after a hard day. Its soothing regal fragrance of lavender will enhance your days experience.