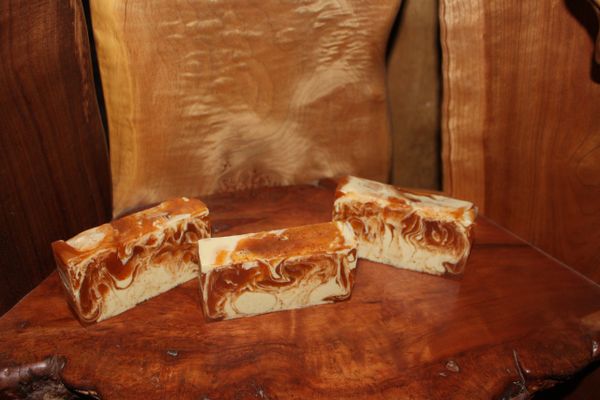 Topical Magic
Topical Magic  New
 A handmade soap with fruit fragrance.  Unlike its cousin, Fruit Flood, this soap bar is more tropical in its appeal.  If you're like your drinks with little umbrellas, this is the soap bar for you. 
The following ingredients in this handmade soap bar also have beneficial functions which are noted next to the specific ingredient. If you would like to order 4 or more bars of soap. You will save on shipping costs if you call us.
1-518-532-9482
 Goat Milk Base & Glycerin
Chamomile Powder: Anti-inflammatory, anti-bacterial
Paprika Powder: Increase blood circulation
Kaolin Clay: Skin softening and hydrating properties
Pomegranate Powder: Antioxidant and anti-inflammatory
Fragrance: Passionfruit, Pineapple
 The soap bars are handmade and cut from a "loaf" by hand. So they vary in size and weight. The bar would weigh a minimum of 5 ounces and measure 2 1/4 inches high, 1 inch thick and 4 inches long.