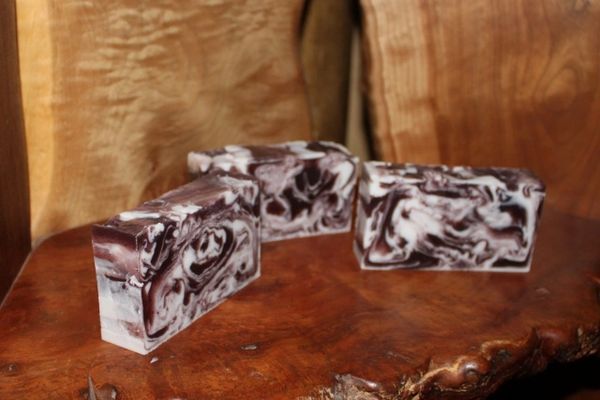 White Truffle Raspberry
White Truffle Raspberry
A decadent blend of white chocolate, juicy raspberries and sugar cane. The ultimate creamy white chocolate.  Fresh pick raspberry in summer time. You will be happy when you buy this one.
Shea Butter & Glycerin
Beet Root Powder: High in vitamins and minerals
Alkanet Root Powder: Relieve itchy skin
Kaolin Clay: Skin softening & hydrating properties
Fragrance: White Chocolate & Raspberry
We know finding a beautifully scented, all-natural soap is important to you, which is why we offer great options like our White Truffle Raspberry soap. The white chocolate and raspberry fragrance is just one of the many reasons to love this product. It also contains alkanet root powder which can reduce itching, beet root powder that acts as a powerful antioxidant, and kaolin clay for additional skin softening. Our White Truffle Raspberry soap also contains Shea butter and glycerin. Order yours today and contact Stirring Creations if you have any questions!