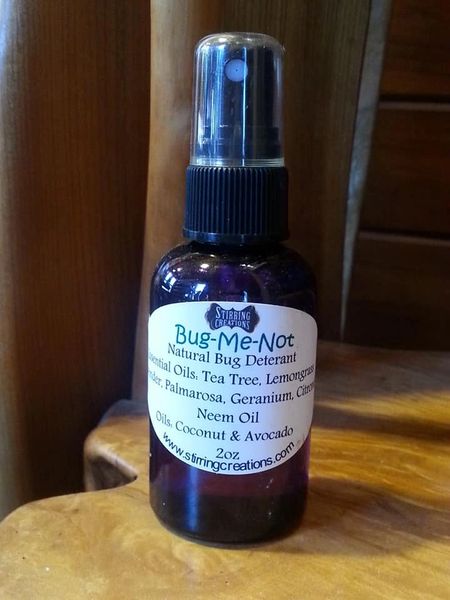 Bug Me Not 2oz
Bug Me Not  2oz                                   
Natural Bug Deterrent
Essential Oil: Tea Tree, lemongrass, lavender, Palmarosa, Geranium, Citronella
Neem Oil
Coconut oil and Avocado oil
If you are looking to keep bugs off you and your pets give this a try.
I started to make this product because I want a all-natural bug deterrent on me and my family skin.

Spray in your hand and rub on your skin. 
Don't put on clothing, Don't use with body spray, perfume, and any other bug deterrent.