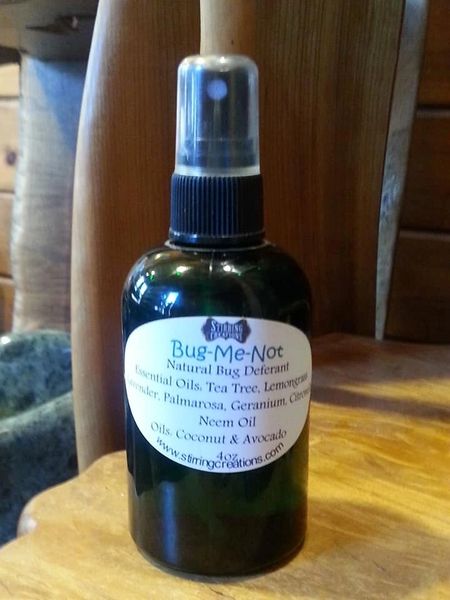 Bug Me Not; 4oz
Bug Me Not 4oz                          OUT OF STOCK
Natural Bug Deterant
Essential Oil: Tea Tree, lemongrass, lavender, Palmarosa, Geranium, Citronella
Neem Oil
Coconut oil and Avocado oil
If you are looking to keep bugs off you and your pets give this a try.
I started to make this product because I want all natural bug deterant on me and my family's skin.
Spray in to hand and then rub in to skin.
Don't spay on clothing do to the oils.