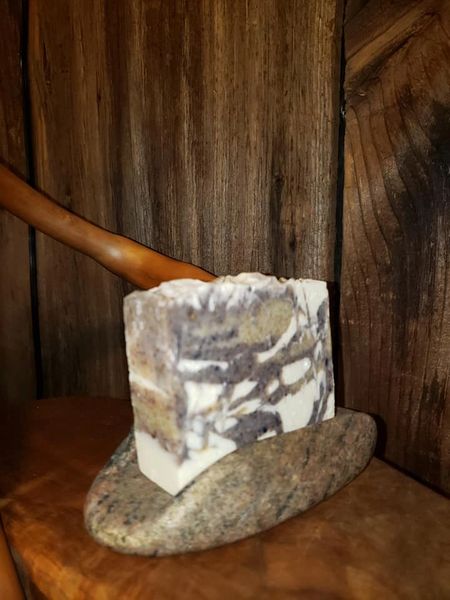 Purple Haze
PURPLE HAZE       Out Of stock

  I've always loved the smell of lilacs, though you only get to enjoy this fragrance for about 2 weeks out of the year. Yet I'm nuts about them, hence the nuts came into the equation.  You're in the park enjoying some almonds while the lilacs are still in bloom. As if the fragrance could carry a color, a purple haze rolls over you. 
If you would like to order 4 or more bars of soap. You will save on shipping costs if you call us.
1-518-532-9482
Coconut Milk Base
Alkanet Root Powder
Beet Root Powder
Cornsilk Powder
Coconut Milk
Kaolin Clay: Skin softening and hydrating properties
Fragrance: Lilac and Almond
 The soap bars are handmade and cut from a "loaf" by hand. So they vary in size and weight. The bar would weigh a minimum of 5 ounces and measure 2 1/4 inches high, 1 inch thick and 4 inches long.