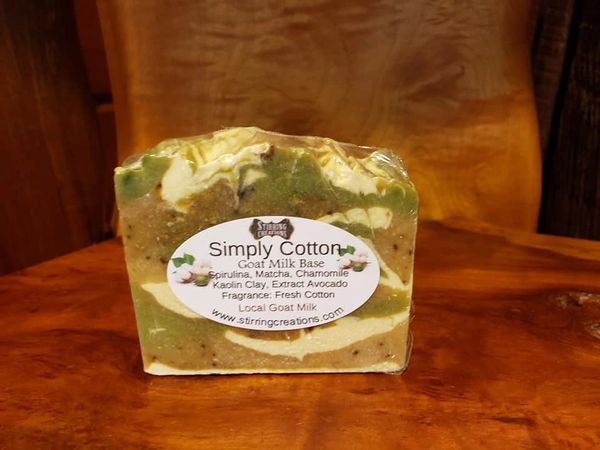 Simply Cotton
Simply Cotton       OUT OF STOCK                                                                             
            Simply cotton smells refreshing every time you use it.  It's a bar of soap that everyone in your house is going to use.

 Goat Milk Base-  Local Goat's Milk
Chamomile Powder
Spirulina Powder
Matcha Powder:
Kaolin Clay: Skin softening & hydrating properties
If you would like to order 4 or more bars of soap. You will save on shipping costs if you call us.
1-518-532-9482
The soap bars are handmade and cut from a "loaf" by hand. So they vary in size and weight. The bar would weigh a minimum of 5 ounces and measure 2 1/4 inches high, 1 inch thick and 4 inches long.